Our Services.....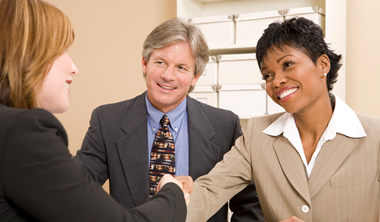 When you make the decision to retain Cascade Public Adjusters to present your insurance claim on your behalf, you receive the benefit of having an entire team on your side. Whether you need a restoration contractor, cleaning company, inventory service provider or all three, we know who to call to best serve your individual needs. At Cascade Public Adjusters we pride ourselves on referring only the very best firms our industry has to offer. We thoroughly screen every service provider we refer to our customers, long before ever bringing them in to assist in the claims process. By doing our homework you're assured that only the most qualified people are going to work for you.

Only the Best.....
Restoration Contractors:
The field of insurance restoration is highly specialized. While any good restoration contractor can easily remodel the kitchen, a remodel contractor is generally poorly equipped to repair a fire-damaged kitchen.
When an insurance loss occurs your contractor must know how best to complete the work in order to return your home to its pre-loss condition. Specialized techniques are utilized to remove smoke odor and other contaminants from the home prior to completing the repairs. Unless your contractor is experienced in the removal of smoke and other contaminants, your home will not be properly repaired. While the finished product may look good, unless the preparation work has been completed correctly there may be lingering problems which will adversely affect the value of your property.

Cleaning Contractors:
Cleaning up after fire, smoke or water damage requires a considerable amount of expertise. It's not simply a matter of cleaning everything. Someone, based upon experience, must make the determination as to whether or not it is more beneficial to you the insured to spend money cleaning a particular item or in lieu of cleaning seek to have it replaced. The cleaning vendors we recommend to our customers have this experience and look out for the best interests of our clients. After all it's your loss, they are your contents, and you should have some say as to whether or not the item should be cleaned.
Structural Engineers:
From time to time, it becomes necessary to bring in structural engineers to inspect the damage and provide a protocol for the proper repair of said damage. We have access to these professionals. As such, that's one less thing you have to worry about when you suffer a loss. The firms we recommend are well-versed and highly qualified in the field of insurance loss.
Inventory Service Providers:
Following a major property loss many things must be considered. One very important consideration is the matter of damaged personal contents. Can you describe and price every content item that was in your home at the time of the loss? Remember, every item in your home at the time of the loss may be covered by the terms your policy. However, unless each item is documented, aged, priced and depreciated properly, this portion of your claim can be denied or at minimum greatly delayed or underpaid.
Our inventory vendors are highly qualified in all aspects of contents loss. They will go through your home room by room item by item and list each item damaged by the loss. They will then research and document the replacement cost of each item claimed. Once this value is established they will apply applicable depreciation based upon the age of that item. In order to do this correctly they will work closely with you to complete the inventory process in a timely manner. Once their work is done they will submit to us a concise and accurate inventory spreadsheet which we will use when presenting this portion of your claim to your insurance provider.
Please remember, every item in your home no matter how small or insignificant has value. However, if it is not listed, you're not paid.